How to update wyzi theme manually ?
Make sure to backup your website before updating !
We invite you to often visit our profile on ThemeForest since we'll be posting there all the improvements of our project and the newest actualizations.
Each time WYZI Theme is updated, you can download a new version of WYZI Business Finder from Themeforest, then delete Theme and related Theme plugins, install and the new version and install the plugins again.
Visit WzTechno Profile page on Themeforest
Note: Deleting Theme and Related Plugins will not delete Database data.
Step 1
Login to your Theme-forest and download a new copy of Wyzi Theme. You can do that by navigating to https://themeforest.net/downloads and clicking Download beside Wyzi theme.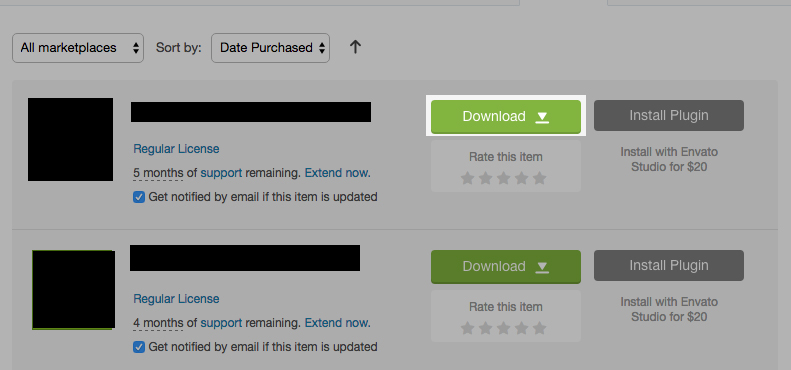 Step 2
Now visit your website WordPress dashboard, navigate to your plugins section, then Deactivate and Delete Wyzi Toolkit Plugin, because this plugin is always updated with the theme version.

Step 3
Now go to Appearance > Themes and activate any other Theme, like Twenty Minutes Default WordPress Theme. After Activating another Theme, delete Wyzi Business Finder theme and upload the new Wyzi Theme and activate it.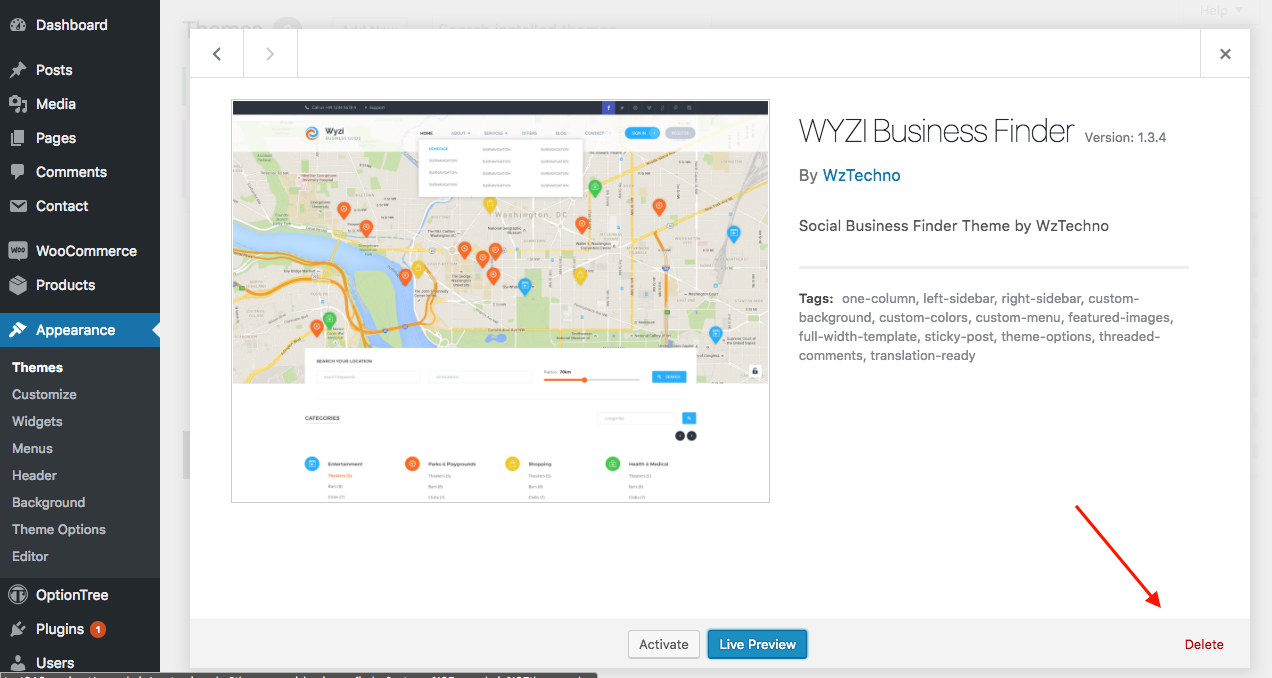 Then upload the new version of Wyzi Business Finder Theme that you downloaded from Themeforest
Step 4
After installing and activating the new version of Wyzi Business Finder Theme, you will be prompted with a message to install Wyzi Toolkit Plugin. Install the new WyzI Toolkit plugin and always make sure that Wyzi Theme and Wyzi Toolkit Plugin are both the same version.