Added version 2.1.9.1
Global Map Shortcode is shortcode that allows you to add the global map in various places in any Visual Composer page. It will contain by default all created businesses or listings in your website.
Adding Global Map Shortcode
Global Map shortcode is just like any other Visual Composer element, so create a new page and click Add Element , as it appears int he following image: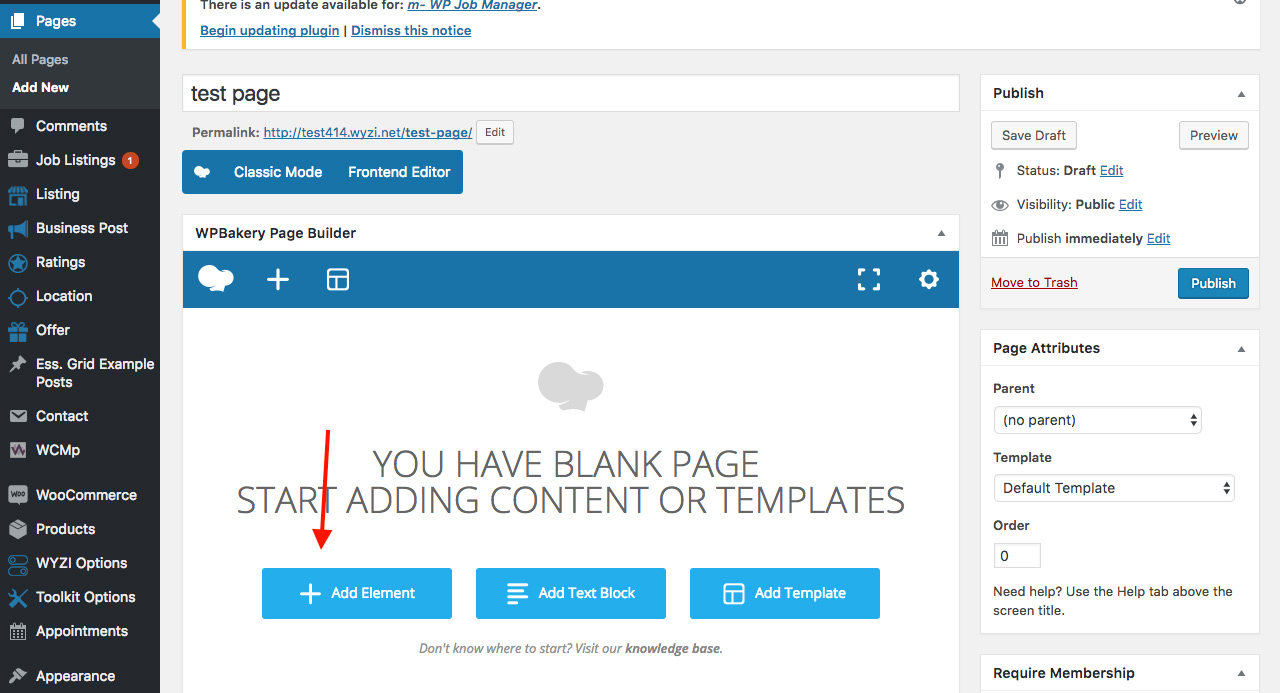 Next Navigate to Wyzi Content tab and choose Global Map Element, as it appears in the following image:

A very Useful feature for Global Map Shortcode is that you can specify width and height, in any location of the page and not only in the page header as it used to be. You can see the following image for different usages of this shortcode.





How to give a Global Map Half the Row Width
Just like any other Visual Composer element, all you need to do is click the half half seperation of columns in a row, as it appears in the following image: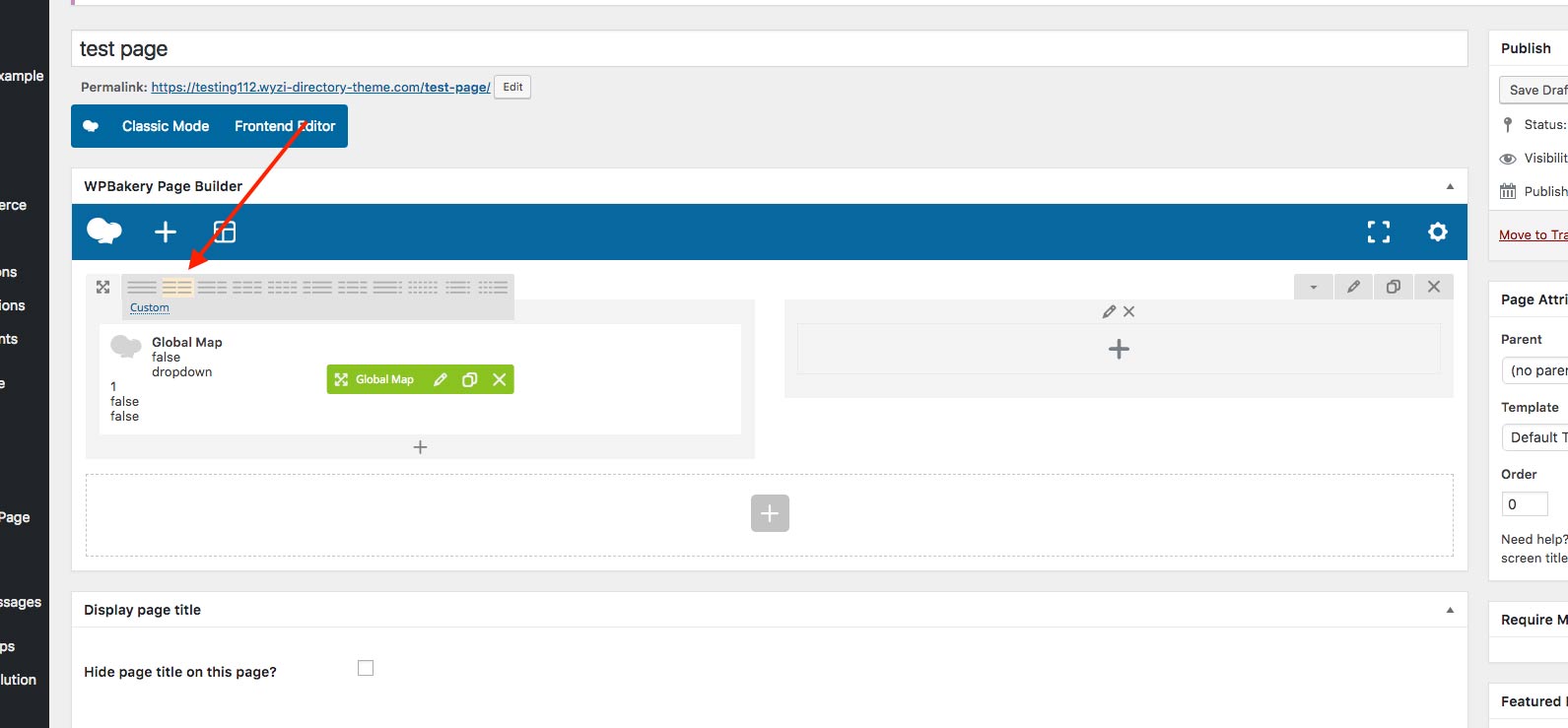 Shortcode Properties
Height – Specifies Map Height in pixels
Load my Location – On/Off for loading User Current Location on map
Location Filter Type – You can specify whether location is a Drop Down or Google Auto Complete
Radius Maximum value – The Maximum value of Radius slider on map a user can slide to
Radius Step – The step to increase in radius on sliding the radius slider
Map Sidebar – Specifies where Business Preview Sidebar appears or not when the Business Marker is clicked on map
Map Skin – One of 6 Available skins for Google Maps
Hide POI – Specifies if you want to hide Points of Interest or no in the map.