Business Listing is a page designed to show all available businesses on map and below it all businesses that are appearing on map in a list form. Searching businesses on map will decrease the businesses list under the map to show only the businesses currently showing on map.
How to create Business Listing?
Create a new page, and choose Business Listing as a Business template: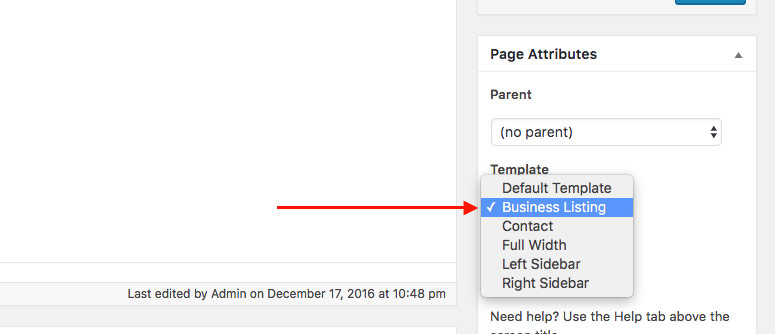 Now in the end of the page, more options will appear that helps you choose map height, map center point, Enable Map zooming by scroll wheel, Enable Marker autofit. Also you will see Page Sidebar setting to choose whether the page is Full Width, Left Side bar to Right Sidebar. ( There is a special Sidebar for Business Listing page ) Moreover you can specify the maximum number of businesses list to apply per page.