Very Important Note Before you start Translating !
Make sure when you prompted to save Loco Translate .po or .mo files created, to choose any location outside Wyzi Theme and Wyzi Toolkit Plugins, else you will loose your translations on update.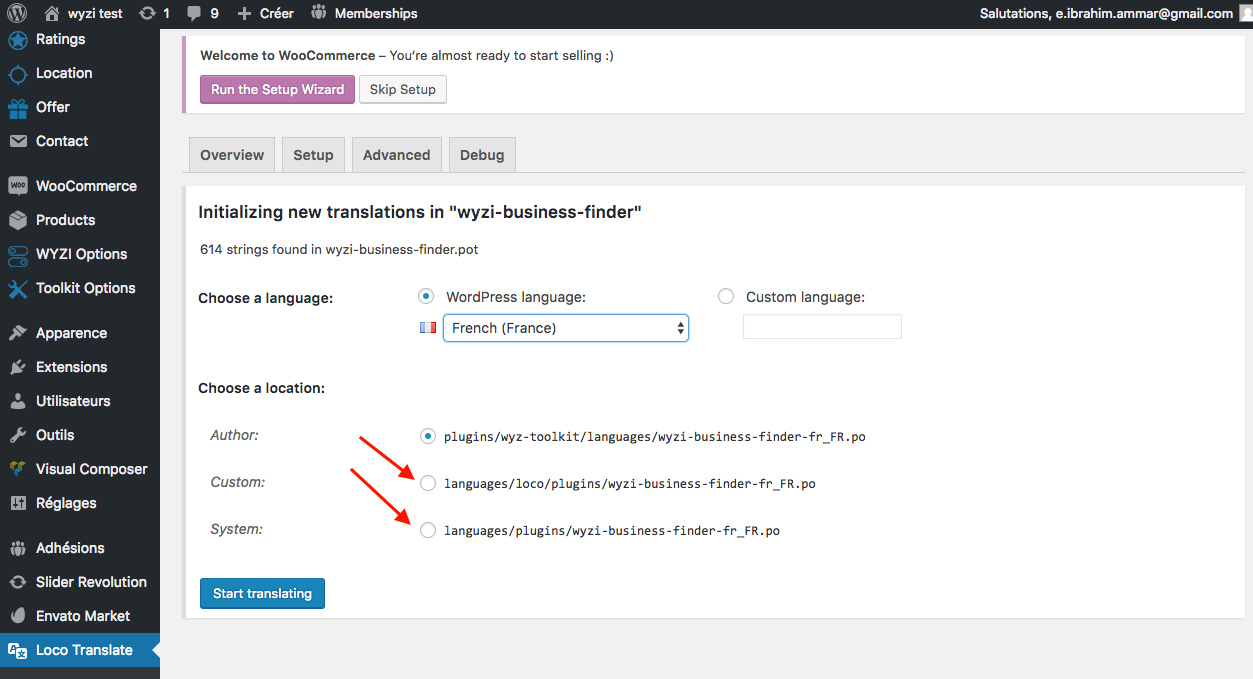 What is Loco Translate
Loco Translate provides in-browser editing of WordPress translation files.
It also provides localization tools for developers, such as extracting strings and generating templates.
You can use this plugin to translate Wyzi Business Finder Theme and plugins.
Navigate to Plugin >  Add New and search for "Loco Translate", then install and activate the plugin.
Direct Link to Loco Translate plugin can be found here:
https://wordpress.org/plugins/loco-translate/