Blog Subscription by Categories
You may wish to make your Blog Posts only available to subscribed users, and this can be done by categories. As you may know, you can create categories to organise your posts according to categories. For example, in the following image you can see some available categories for your Posts: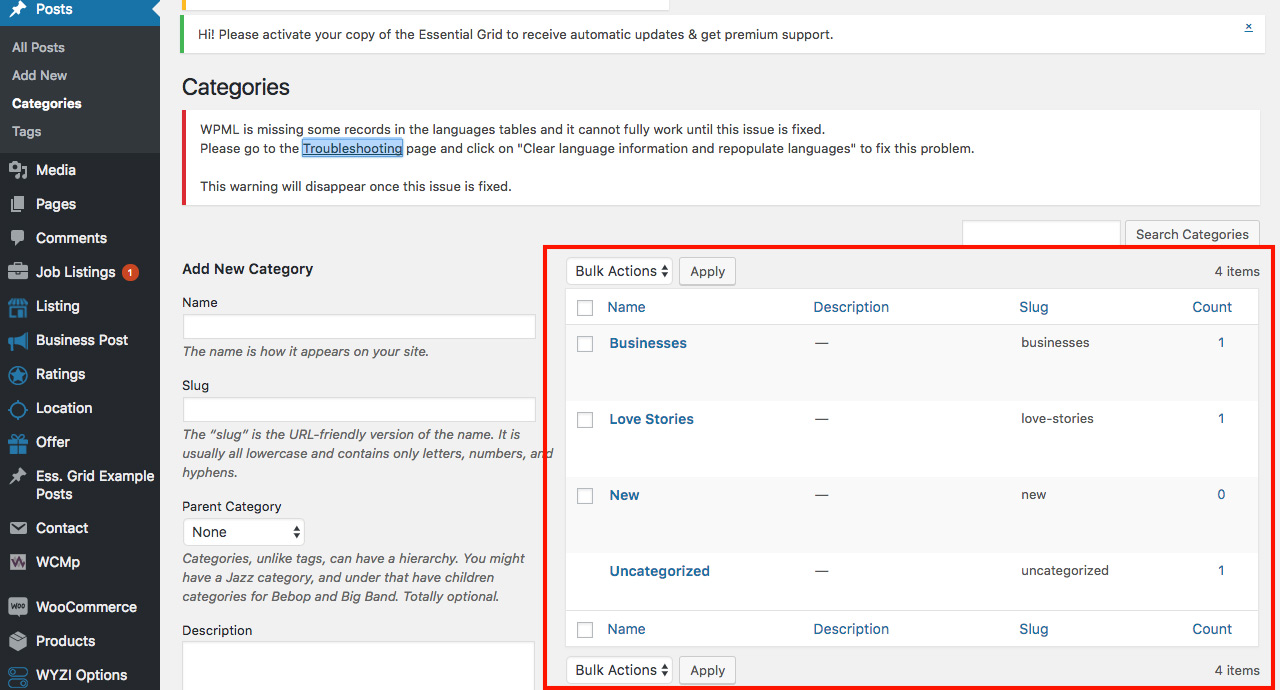 So in order to do that, while creating a membership level for your users to subscribe, from Membership Levels > Add New , you can choose blog posts categories to show for subscribed users, as it appears in the following image: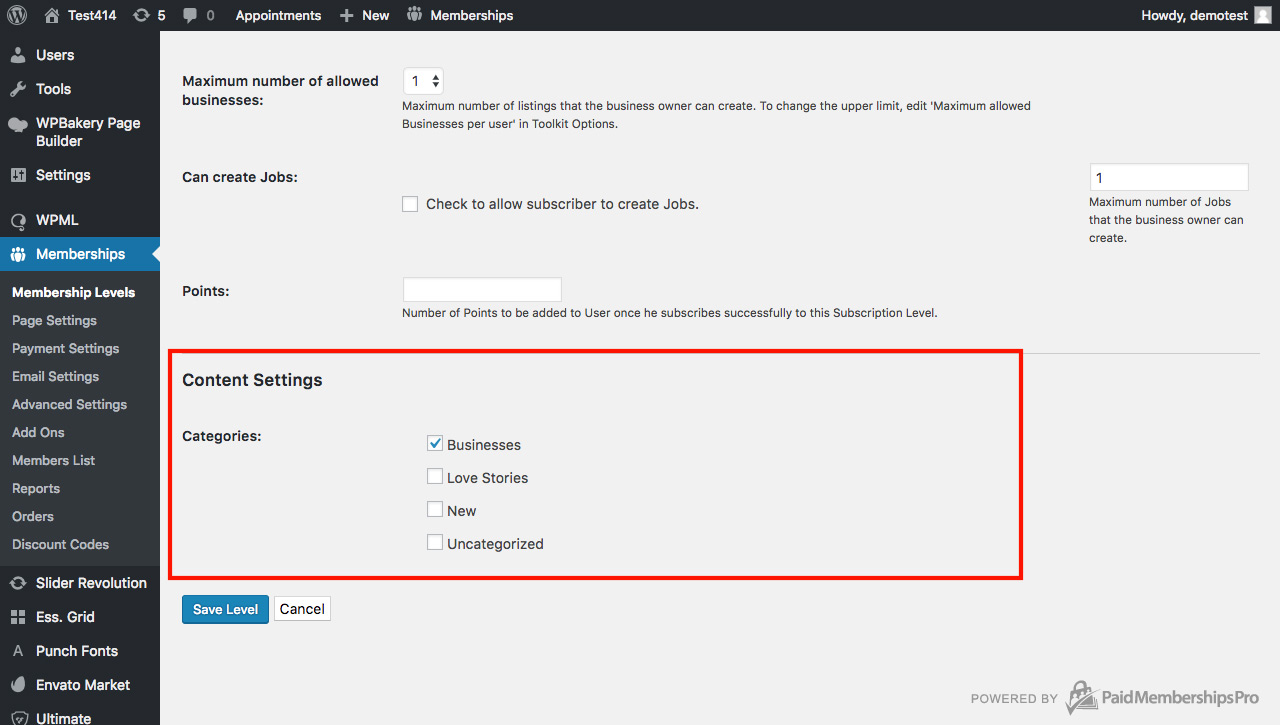 Choosing a specific category will make all posts of this category only available to be seen by users subscribed to this specific membership level.