Terms & Conditions in Sign up Page
You can add Terms and Condition Link on Sign up page, by first auto creating this page in a pop up that appears on Theme installation and plugin activation. Here is how it looks like:

After creating this page, you can find it in pages and add whatever you want in it. now in Order to show it in Sign up page, go to Wyzi Options, and from General tab, you can turn the option on and change the written text.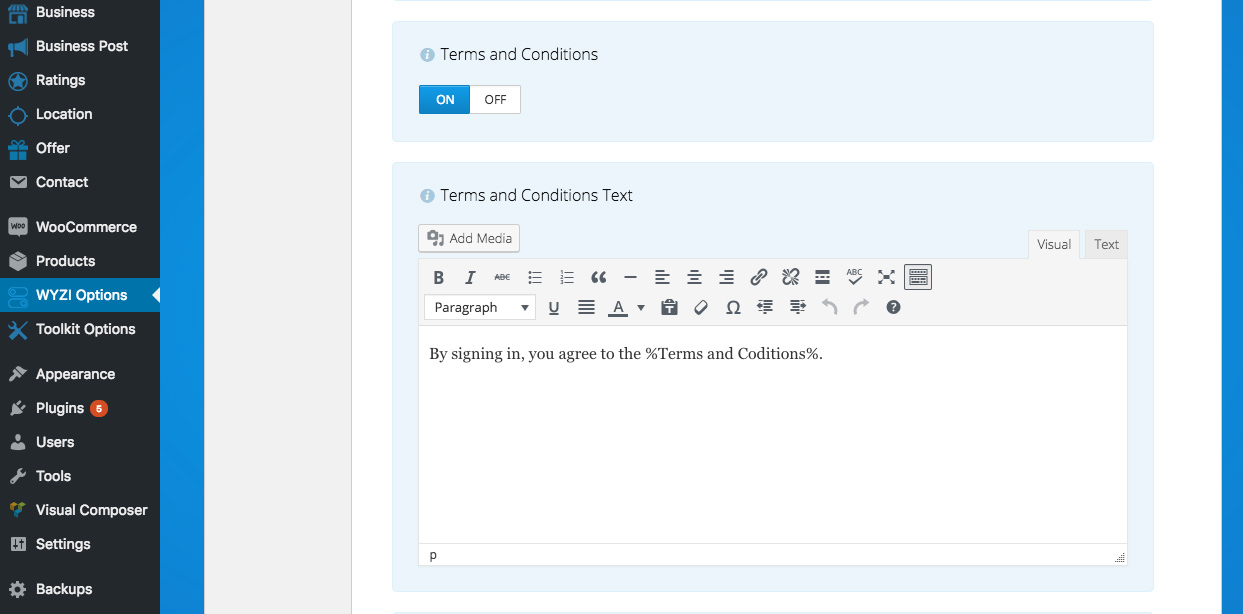 After doing so, the message will appear under the sign up form in the following manner: