Default SideBar
Default Sidebar appear on the right or Left of the Blog Page, depending on Blog Layout Setting chosen in Theme Options.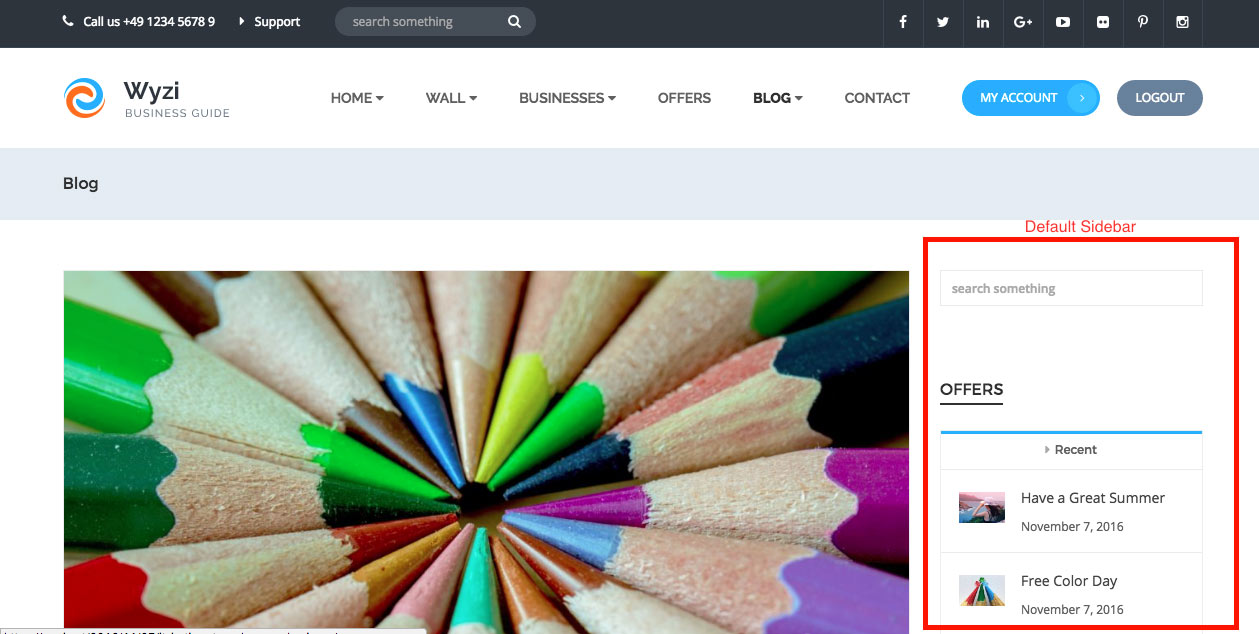 Left SideBar
Left Sidebar appears on the left of pages having Left Sidebar Page Templates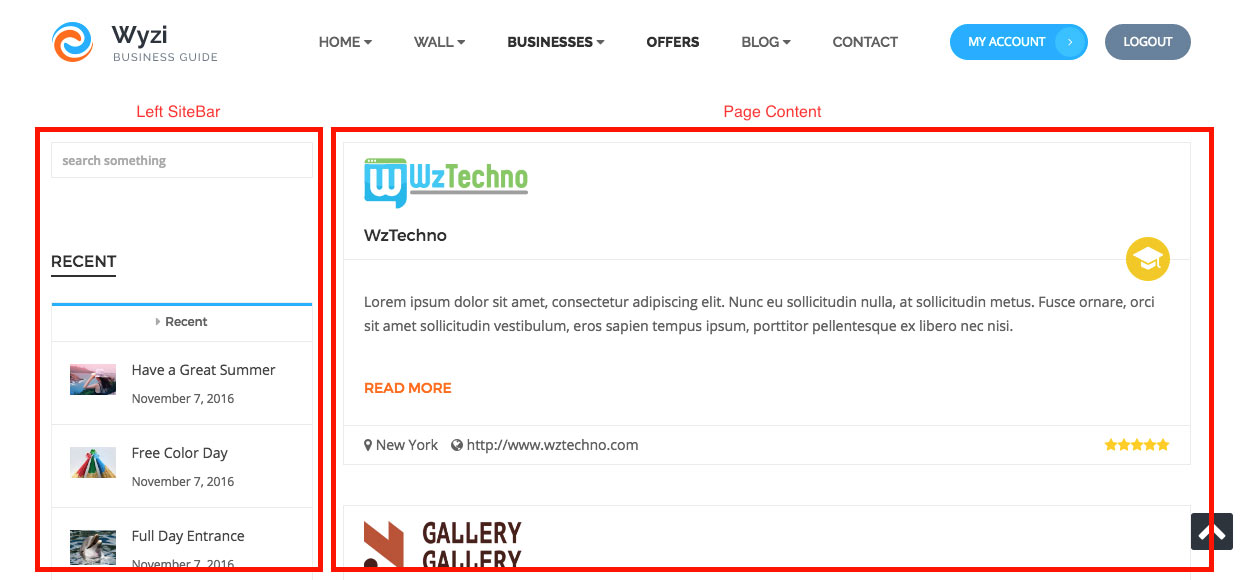 Right SideBar
Right Sidebar appears on the right of pages having Right Sidebar Page Templates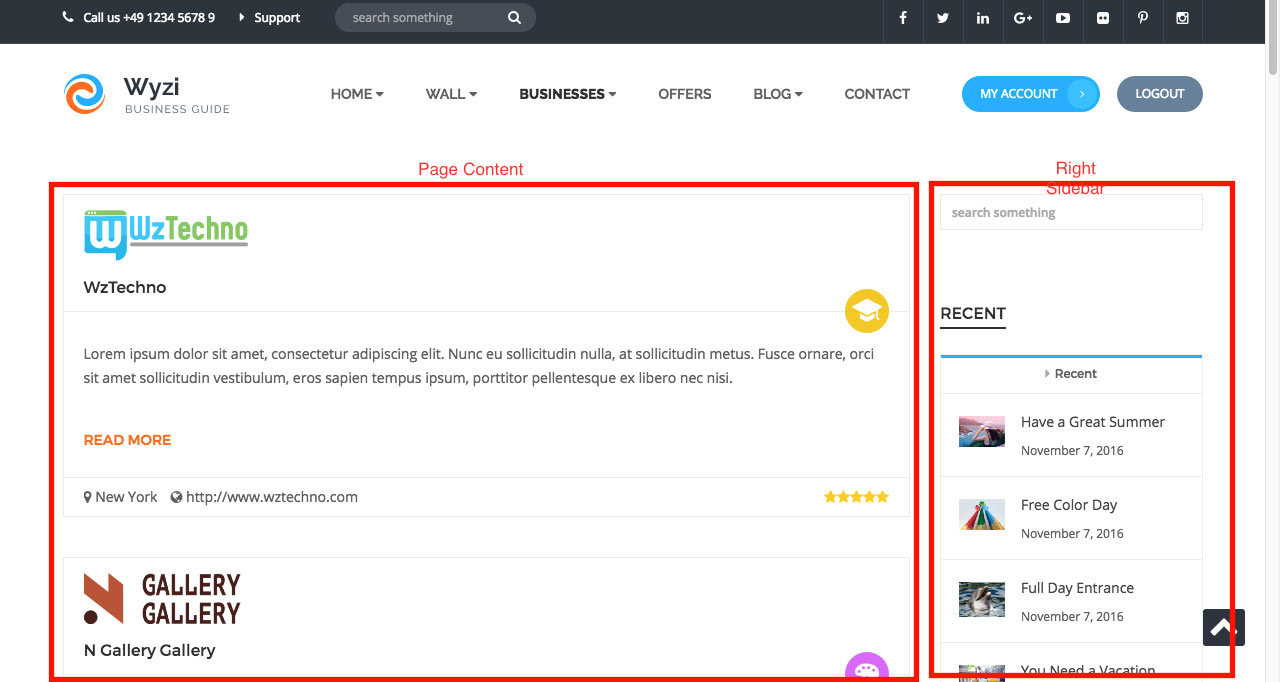 Contact SideBar
Contact Sidebar appears on the right of the pages having Contact Page Templates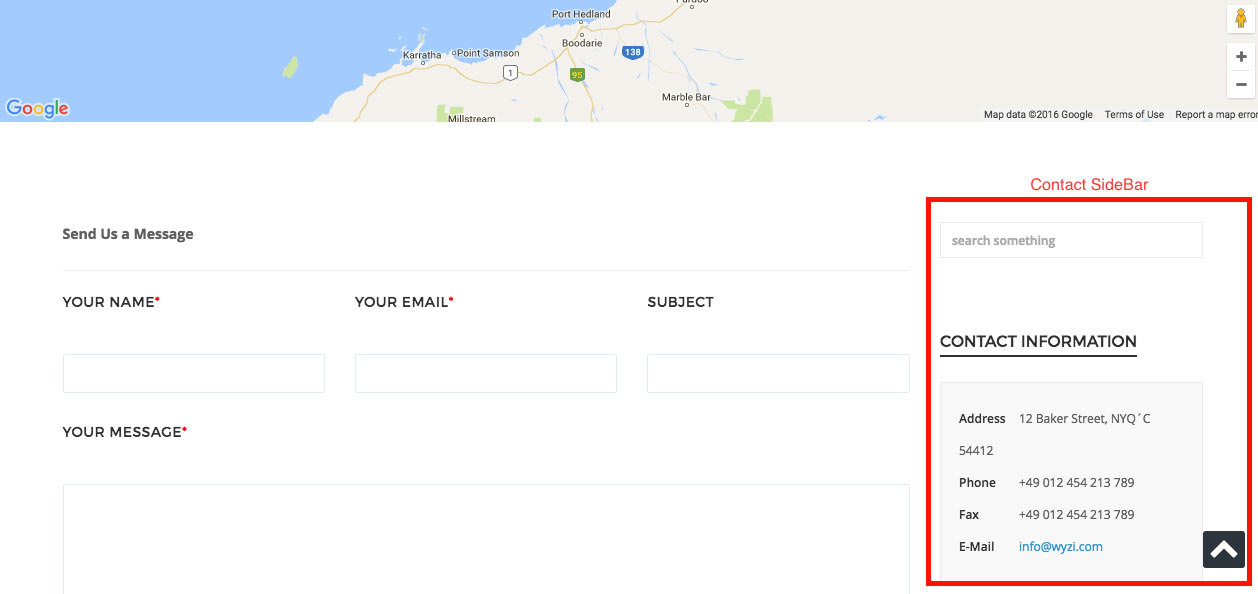 Business Categories Sidebar
Business Categories Sidebar appears on Business Categories and Tags Archive Pages.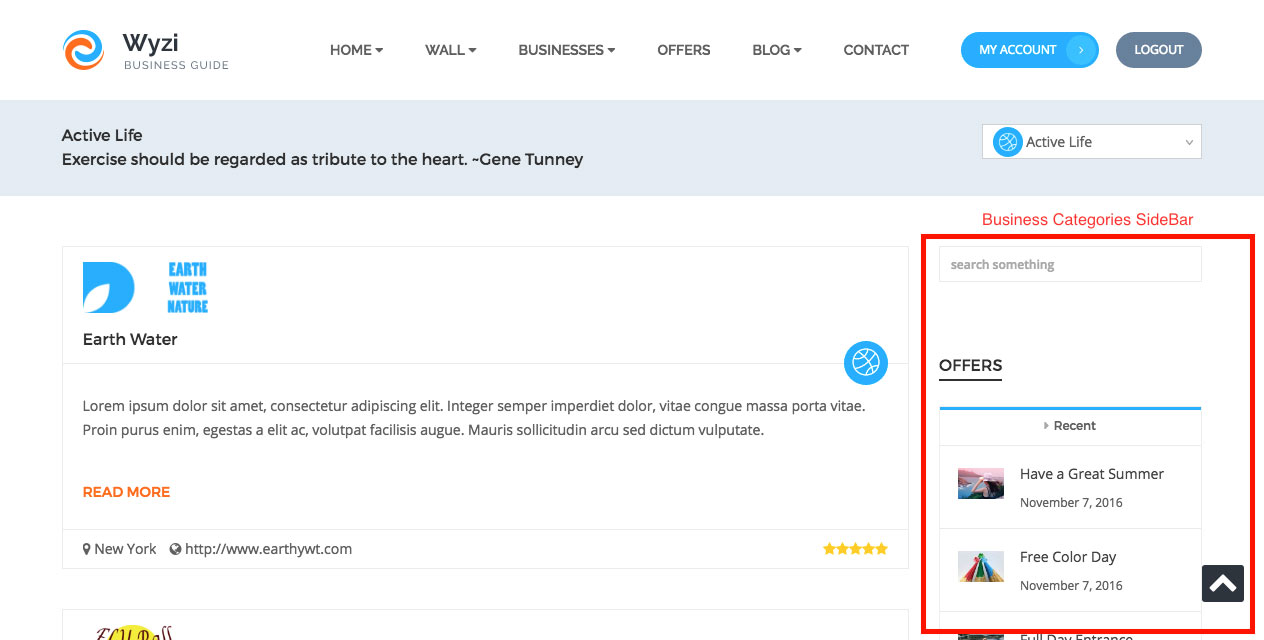 Single Business SideBar
Single Business Sidebar appears on Single Business Sidebars on every Business Wall Page.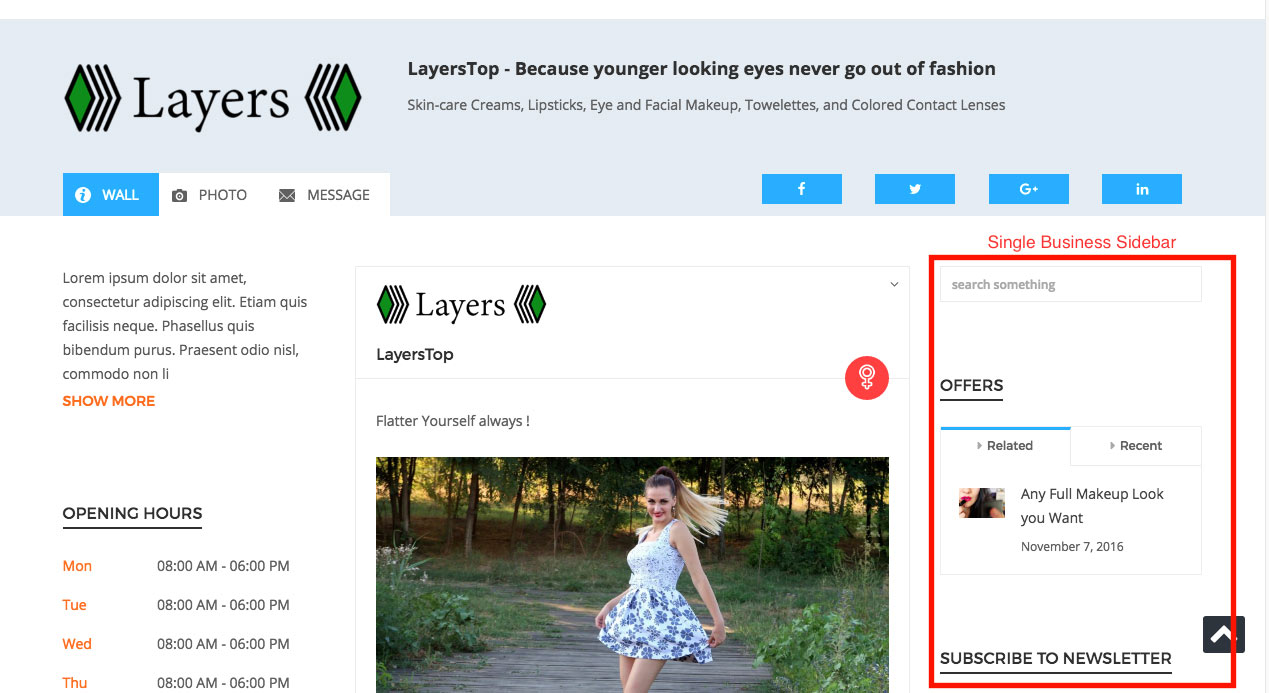 Footer SideBars
Footer Sidebars appears at the end of each every page. There are 4 Footer Sidebars :
Footer 1 Sidebar
Footer 2 Sidebar
Footer 3 Sidebar
Footer 4 Sidebar