Map Location Request on Load & Default Radius
Added on version 2.1.2
In this new Option, you can request directly your website visitor location and directly move the map to his location once he approves to share his location.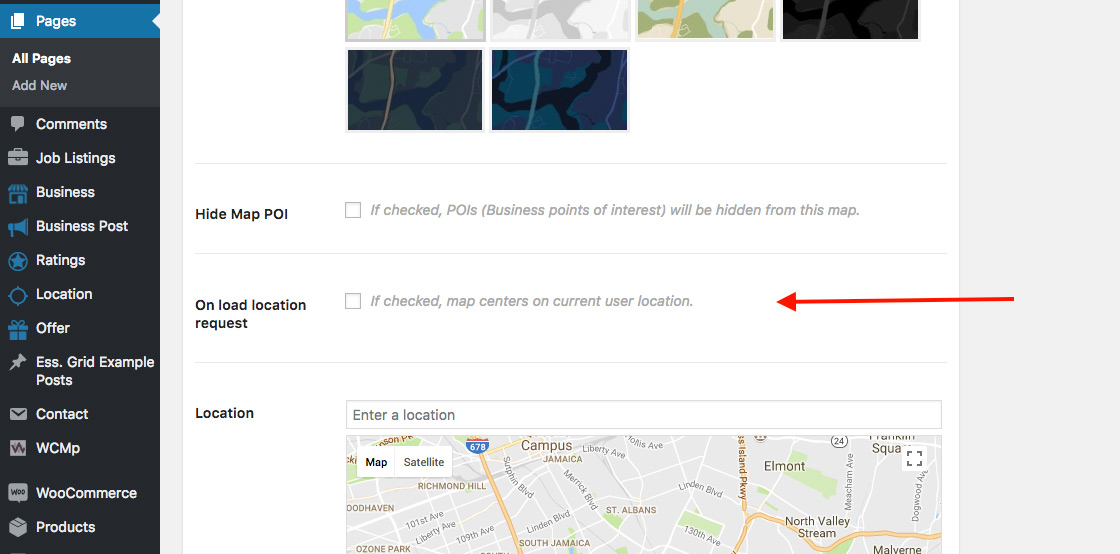 In this case once the user visits the website, he will be prompted directly with a notification to share his location with your website as it appears in the following image: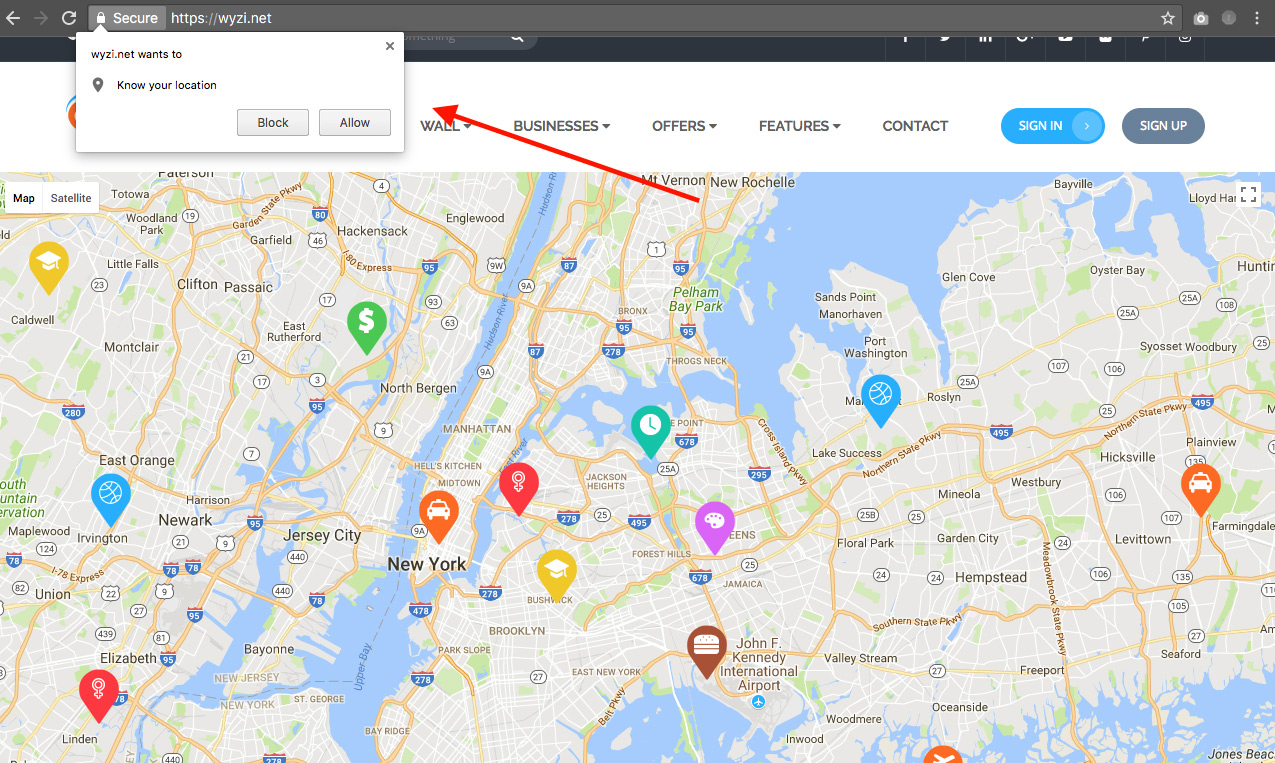 If user then accepts that he will be redirected to his location on map, allowing him to examine nearby listings. In the following image is an example after he accepts: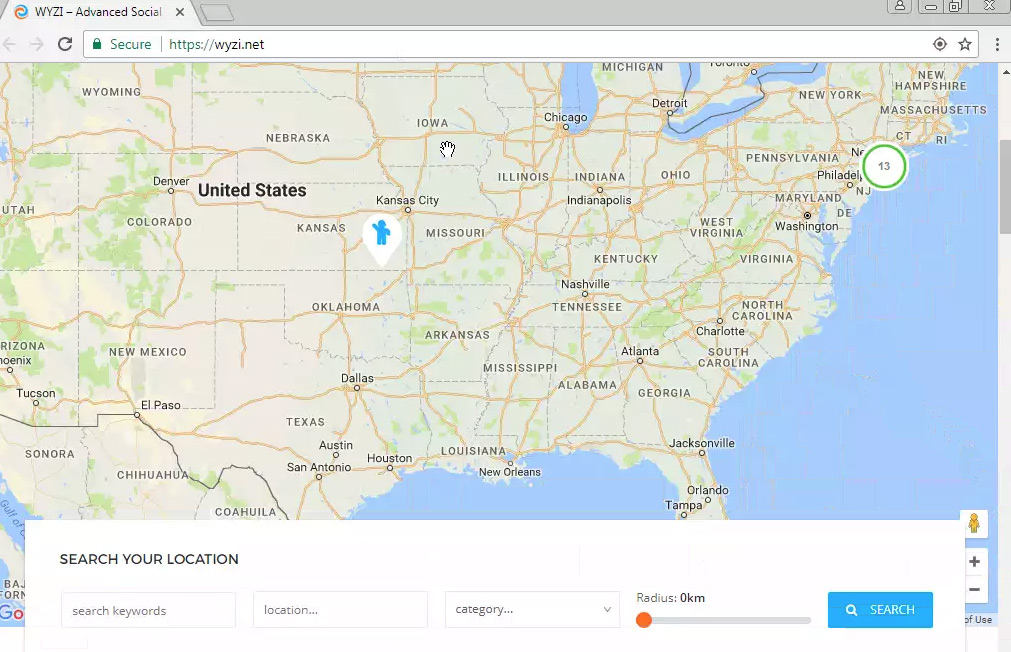 Default Radius
You can also set what is the default radius, but this option would not be useful if you did not set the previous option first ( on load location request ). Setting a default radius will take the user after he accepts to share his location, to his location on map and draw a circle around him showing him all available listings in his area.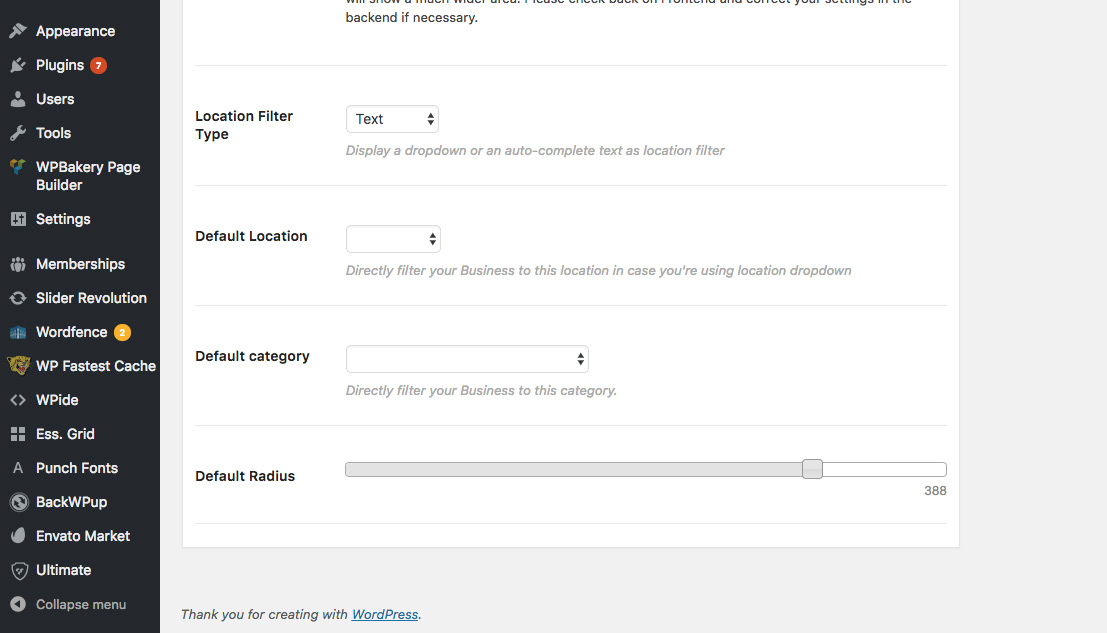 and this is an example circle that will be drawn around the user location and in case there are any listings around it, it will show. Only listings in his area will show.