You can choose with this option between two kinds of Location Filter that will affect how your users use the location filter on the map.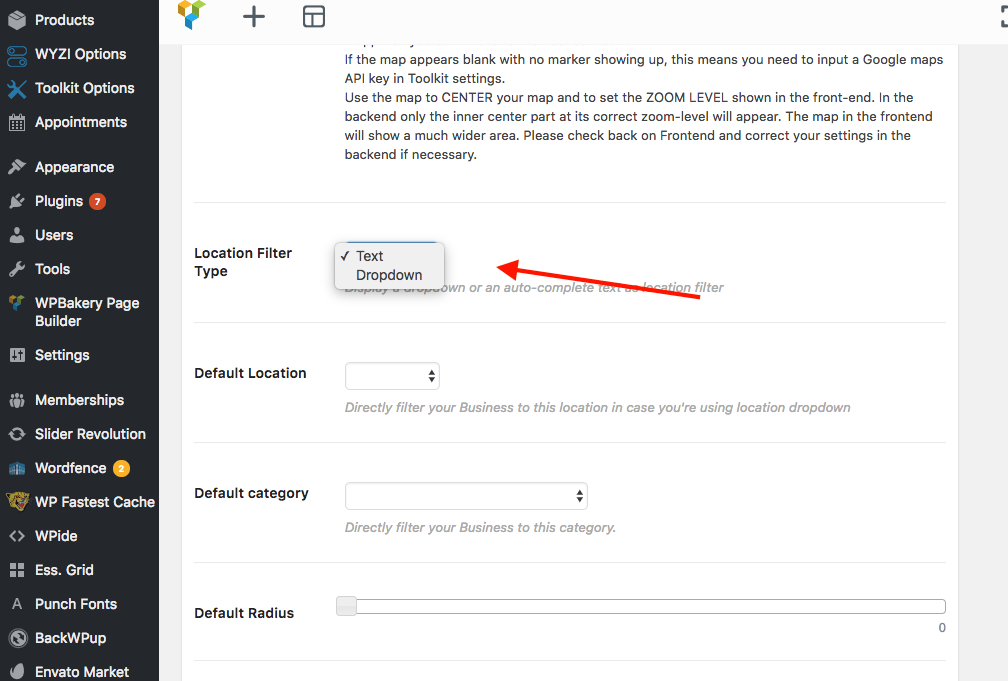 Text
Text will show your users a text field where they can fill any address and as soon as they start typing they will be prompted with list of suggestions of addresses where they can choose from.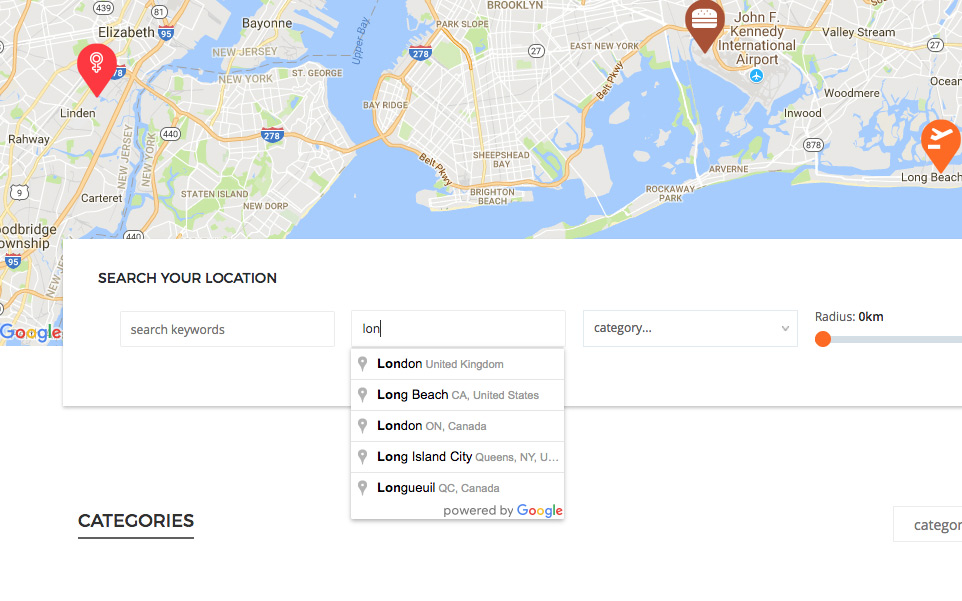 Location
Location Drop Down will show your users a list of preset locations set by Admin. You can set them here. Also you can set default location where your map will be automatically filtered upon user visiting the page to a specific location. This option only works if you set dropdown filter location.