Setting Price and Points Value
So, let's create a product now, just to sum every thing up.
Go to products->Add Product and go down to the 'Product Data' box:
-Click on 'Attributes' and select Points Value, and click 'Add'. Now, in the field that shows up below, you can set how many points does this product grant the buyer. This product, by the way, can be any product you want; physical, downloadable, a shoe… just that, once a user buys it, he has said amount of points added to his credit.
-If we want this product to be displayed on the 'Buy Points' page, make sure to set its category to 'Points Category' from the Product Categories tab in the right sidebar.
And that's it. The rest of product creation process (price, featured image…) is the same as a regular woocommerce product.
Make sure to set the Product to "Downloadable" if you want the order to Auto Complete without Admin Check for each Order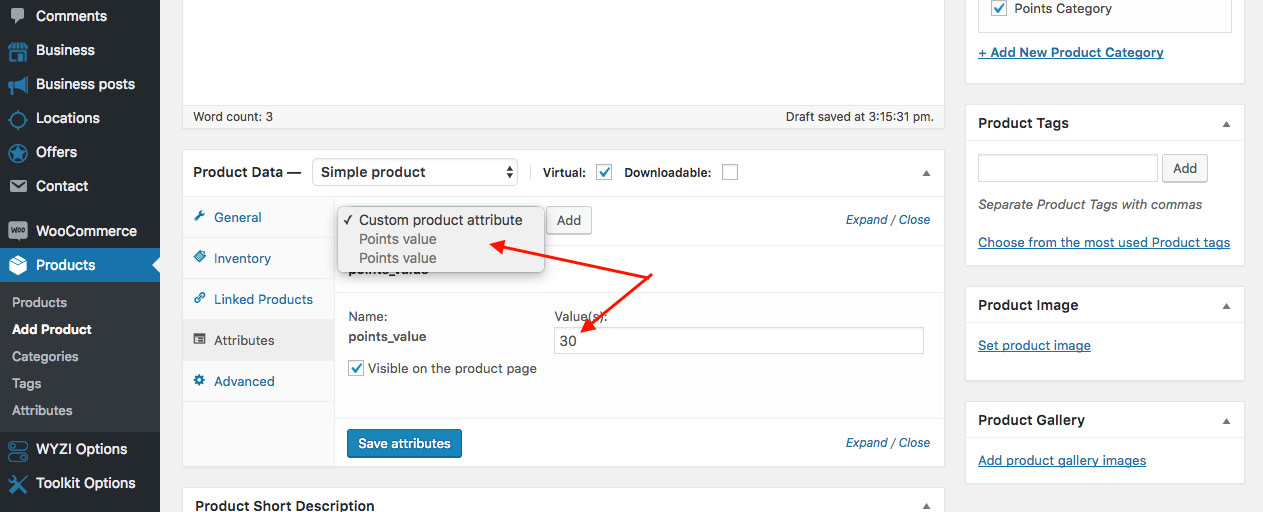 After you add such products, Business owners can click on Buy points in their profile page and get access to available Products that they can buy, giving them points after successful payment, as it appears in the following image: