Create Moving Banner on Home Screen
In order to create a moving banner background for a Visual Composer Row, make sure you have Ultimate Addons for Visual Composer plugin installed, then add a row. After setting all Row Elements needed, click on "Edit This row" as it appears in the following image: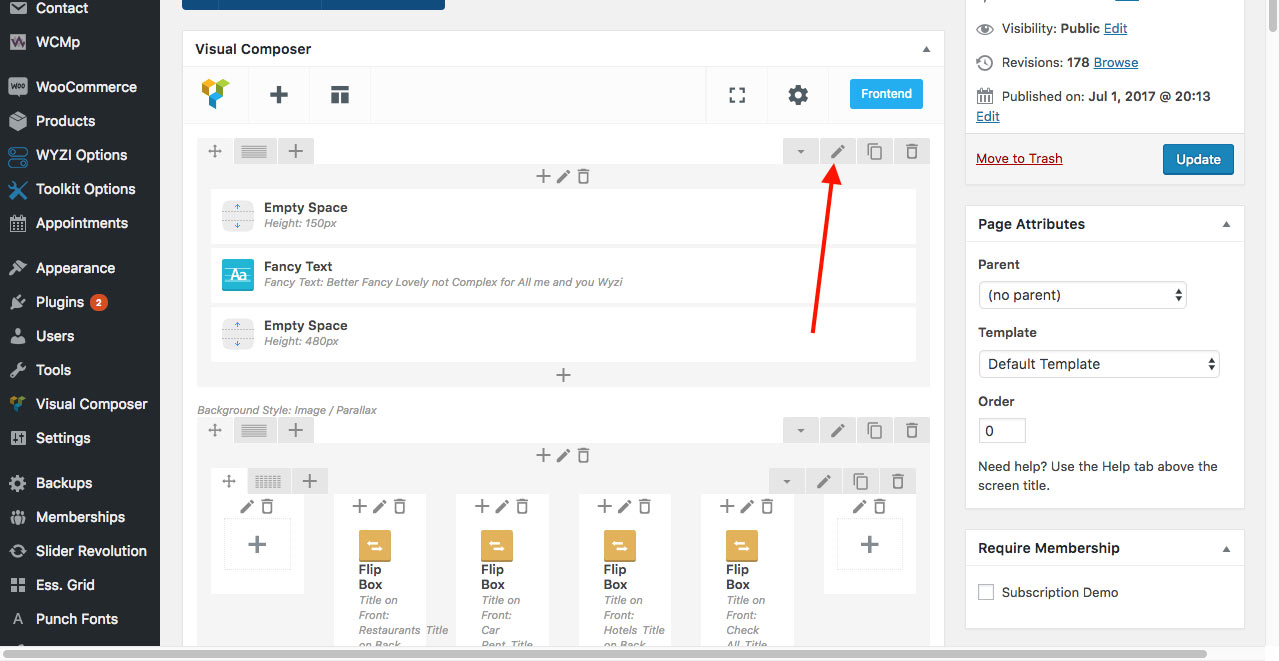 In Row Settings, in General Tab, Row Stretch Option, choose "Stretch Row & Content"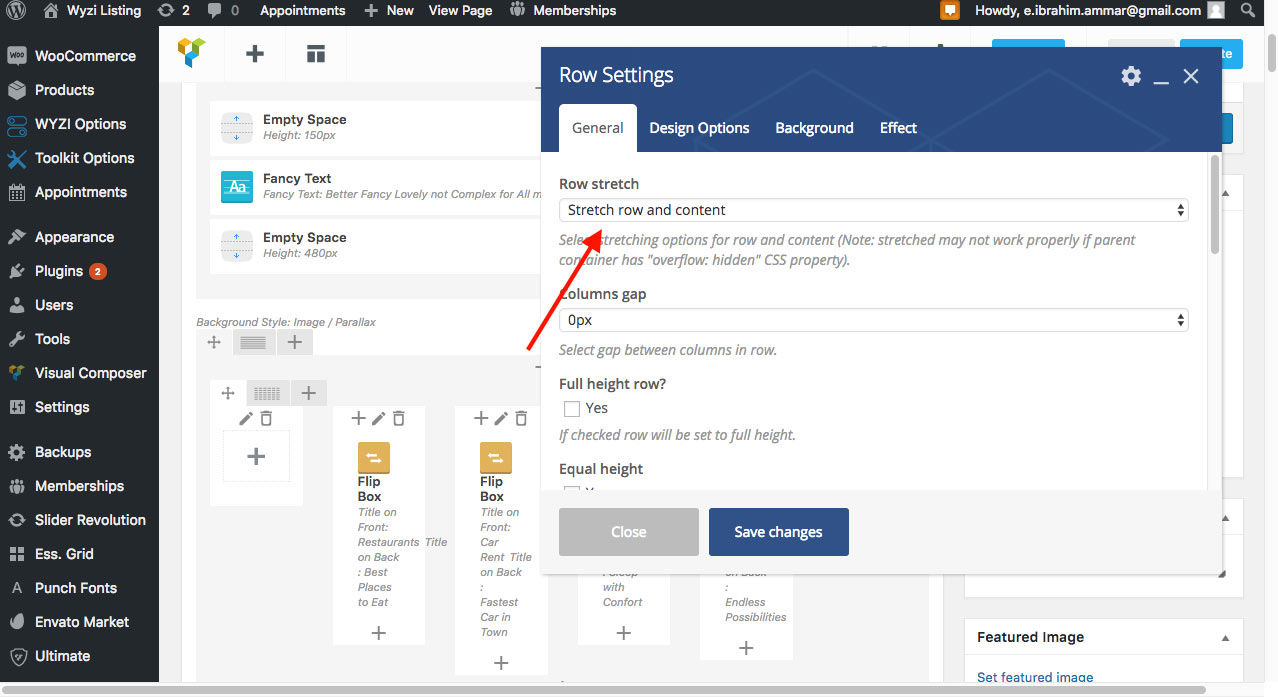 And in Background Setting, Background Style choose "Image / Parallax" and for Parallax style choose "Auto Moving Background" Then Upload the image you want to be your background image, as it appears int he following image.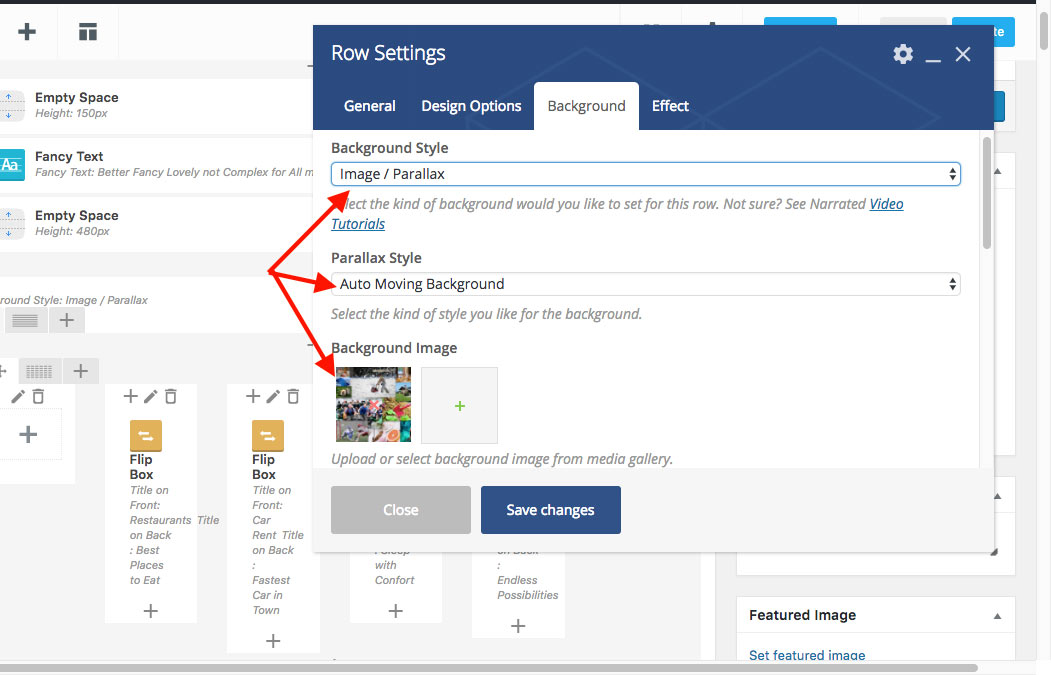 You may also find some more options in Background tab, like Moving speed.
Now we need to put a black or any other color you like overlay on the image, by going to Effect Tab, and turning on Overlay, where you can choose a Color Overlay you like, as it appears in the following image.