Assigning Automatic Vendor Role For New Business Owners
Added version 2.1.7.3
You can make New Business Owners directly vendors without the need to ask business owners to fill forms.
Case 1 – Non-Subscription mode
You need to go to Theme Options > WooCommerce Settings > Auto Vendorship, and Turn it On, as It appears in the following Image: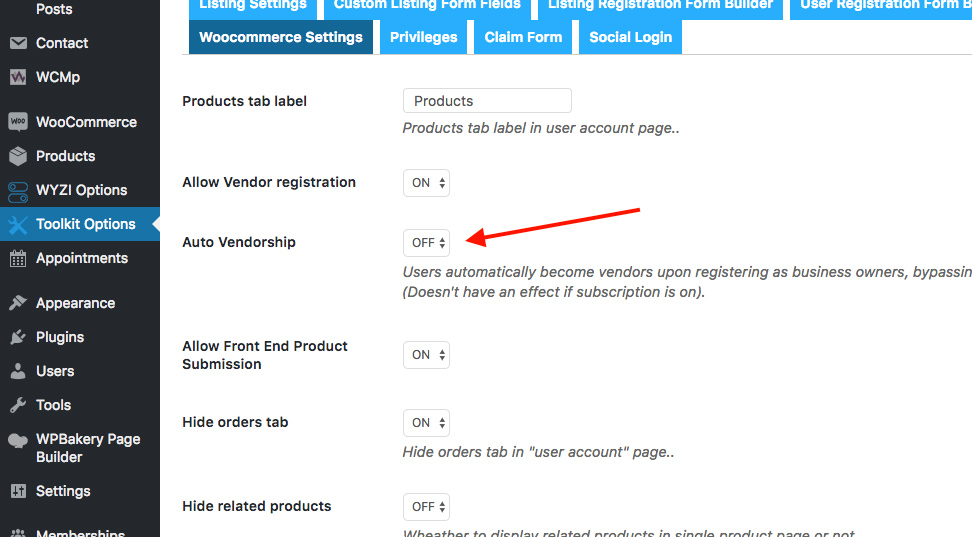 Case 1 – Subscription mode
Go to Memberships > Memberships Levels > Choose your level > Auto Vendorship and make sure it is Checked for subscribers of this level be Vendors upon Subscription.
Note that this option only has effect upon registration.